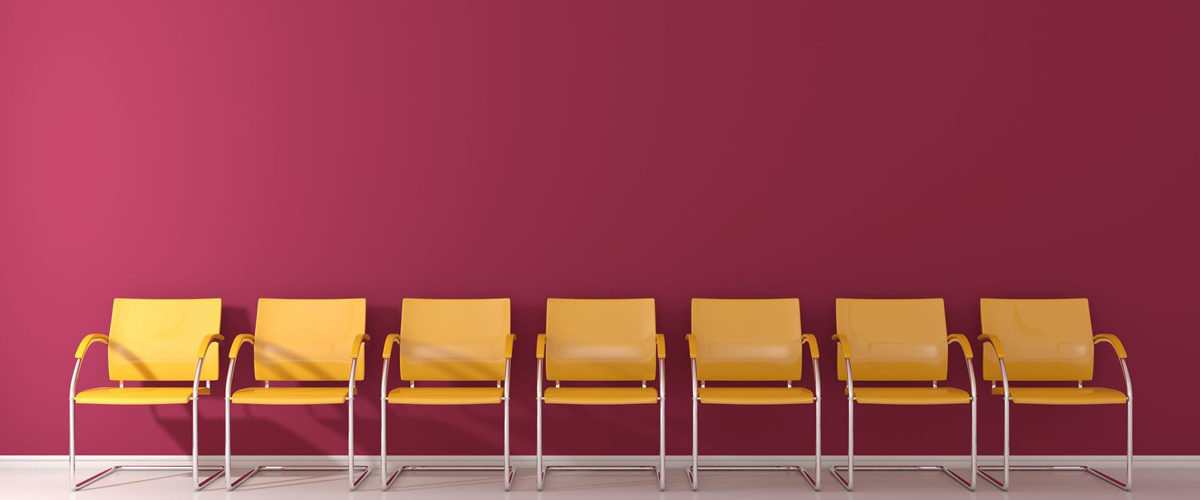 Pay Per Click Online Ads
Scroll down to learn how we connect dentists to new patients!
Pay-Per-Patient Ads
THE LOWEST PER PATIENT COST
HIGH-QUALITY PATIENTS
QUICK RETURN ON INVESTMENT
FLAT-FEE MANAGEMENT
NO CONTRACT!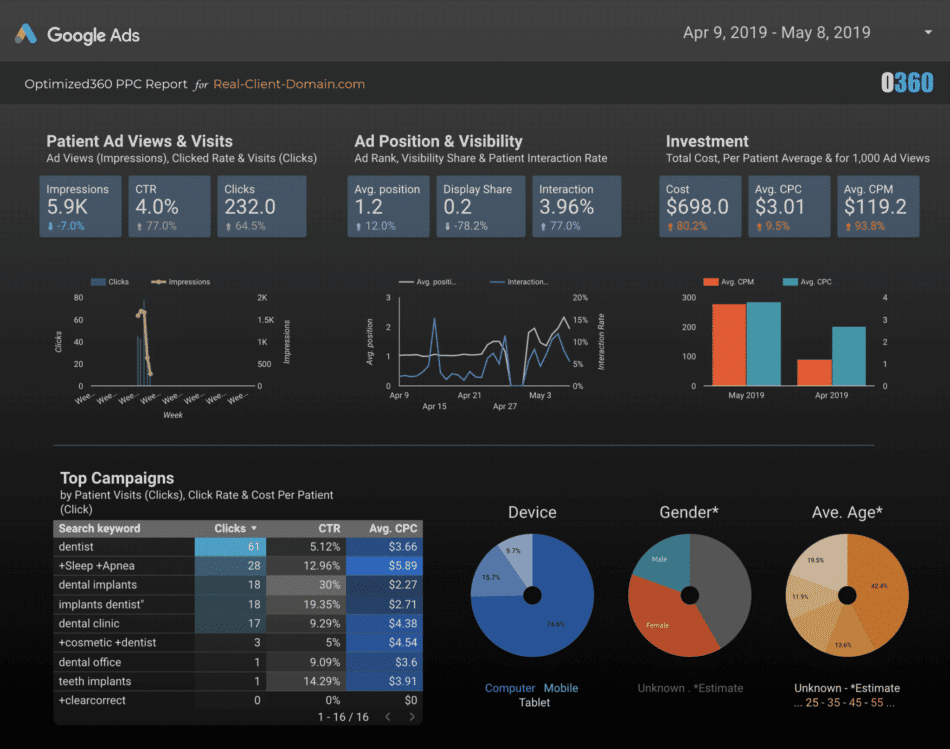 PPC Means You Only Pay When a Patient Visits Your Site
So many doctors and dentists have given up on online marketing because of wasteful spending by amateur marketers with no results. We've control cost and with focused geo and demographic targeting and ultra-accurate filtering that has improved the conversion rate significantly. We have managed hundreds of thousands of dollars in dental and medical marketing campaigns throughout the years. We will protect your money the way we do ours. 100% Transparency. No contracts.
PPC FAQ
Why do I need dental marketing direct? Why can't I do it myself?
Most online marketing campaigns fail because the ROI is just not good enough. The main reason is the lack of experience combined with the complexity of the online ad platforms. One can spend a lot on Google, Facebook and other search engines paying for visitors to his/her website who are not prospective patients. The role dental marketing direct plays is to bring the cost of each patient visit down to a point that not only the management fee is paid for, but, the ROI is acceptable too.
How do you reduce the cost?
Preventing wasteful clicks
Delivering higher click-through rate
Improving conversion rate by writing better ads
Choosing lower cost keyword phrases
Implementing effective keyword filtering (negative keywords)
Improving landing page quality
No one I know clicks on the ads. Why pay for them?
The best thing about this campaign is that it is called 'pay-per-click'. If no one clicks on the ads, you will not pay anything! The fact is that millions of people click on the ads and that is why Google makes over 100 billion dollars each year in ad revenue.
What's included?
Detailed evaluation of your website and its quality
Study and analysis of the competition in your area
Keyword data evaluation and Smart Keyword selection
Landing page optimization
Ad copywriting based on years of experience
High conversion geo-targeting and scheduling
Audience targeting for maximum conversion
Audience targeting for maximum conversion
Fraud protection software to prevent competitors' clicks
Google Search Console setup and connection
Google Analytics and conversion tracking Setup
Improving the quality score resulting in lower cost
Applying savings by improving the click-through-rate
Landing page improvements for better conversion
Account, Campaign and Ad Group setup for the best quality score
Continuous review of the results & improvement of the campaigns
An open-book program with 100% transparency
No long-term contract
Control over the ad budget
Modification of monthly budget when needed
Live and Dynamic, Fact-based Statistics Dashboard
Dental PPC advertising management involves the optimization of pay per click ads on networks like Google Adwords, Bing Ads and Facebook Ads. This allows a dental office to attract qualified patients faster than other forms of dental marketing. A typical dentist ppc campaign can generate new patient appointments within 3 days.
My website is already ranking well; should I do ppc advertising?
Yes. Keeping in view that pay per click ads appear above organic listings, you cannot ignore them because they generate significant visibility and traffic. On mobile devices, specially with click to call ads enabled, you can generate calls directly from search results. Since many mobile users are on the move, they are only interested in the nearest dental clinics and will likely click the first listing that catches their attention.
My ads are showing on Google/Bing/Yahoo but not generating any leads?
Having your ads show in search results is not a problem at all. The real challenge lies in managing the ads to show up in top placements and on relevant keywords. In addition, you will need an optimized landing page to convert the visitors to leads. Only then will you generate qualified calls and form inquiries at a feasible cost. A badly done ppc campaign can burn your money fast.
How many new dental patients can you generate from ppc ads?
Fortunately, with ppc advertising we can predict fairly accurately how many leads you will generate. Depending on your location and budget, you can generate high quality dental appointments for around $100 with google adwords and bing ads. With facebook ads, it is harder to predict because the research data is not readily available.
How much does ppc advertising cost?
Again this can be determined easily using one of many research tools. Google Adwords, provides a free keyword planner tool. You can use it to research relevant keywords and their historic search volume, competition and average cpc prices. We recommend, that you spend at least $1,000/month on ppc ads to get a return on your ad spend.
Why should I hire you to manage my ppc campaigns?
We have many years of experience managing ppc advertising campaigns on Google Adwords, Bing ads, Yahoo and Facebook. Our PPC experts are up to date with the latest ad innovations like remarketing and mobile ads to get the best ROI from your advertising spend. Please get in touch to discuss how we can help your dental practice with pay per click marketing.